Rochester, N.Y., December 18, 2018 – LeChase Construction is pleased to announce the promotion of Executive Vice President Kyle L. Sayers to chief operating officer (COO).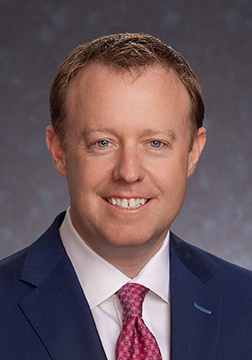 In this role, Sayers will further drive excellence and consistency across all of the company's operations, and continue to grow the company's strong relationships with employees, clients, vendors and communities. He will report to LeChase President William L. Mack.
Sayers, who has more than two decades of construction industry experience, joined LeChase as a project engineer in 1997. After working on a variety of projects and serving in a number of positions – including director of preconstruction and director of field operations – he was named a vice president in 2008 and executive vice president in 2012. He will remain executive vice president in addition to his new role as COO.
"Those who have worked with Kyle know his passion for customer service and quality," said Mack. "Based on his broad experience, he has a deep understanding of each phase of the construction process. He knows how to manage the moving pieces needed for a successful operation and an engaged, productive team."
Also an active member in the Rochester community, Sayers co-chaired the Highland Hospital Foundation Gala in 2016, and is a member of the American Legion's Matthew Clary Post. He earned a B.S. degree in civil engineering technology from the Rochester Institute of Technology, and acts as an advisory board member for the university's construction management program. He is also a New York State Troopers PBA Signal 30 Trustee.
Sayers resides in Victor, N.Y., with his wife Nicole and their two sons.