Rochester, N.Y., March 18, 2021 – LeChase Construction Services, LLC is pleased to announce the promotion of Adam Khalil to project manager in Rochester.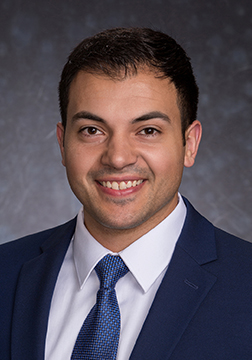 In this role, Khalil will manage projects for the Greenlight LeChase joint venture, which was formed to accelerate build-out of Greenlight's fiber optic network across Rochester and upstate New York. In his role, Khalil is responsible for overseeing all functions – including safety, construction planning and cost-control – of assigned projects.
Khalil started his career as a project engineer and assistant project manager for a large general contracting firm based in Western New York. He joined LeChase as a project engineer in 2018, and since then he has also worked as an assistant project manager on several projects for the company. He holds a B.S. degree in civil engineering from the University at Buffalo, and currently lives in the City of Rochester.