The College of Engineering Technology at Rochester Institute of Technology (RIT) has named LeChase Executive Vice President and Chief Operating Officer Kyle Sayers its 2019 Distinguished Alumnus. Sayers earned a BS degree in civil engineering technology from the school. He is currently an advisory board member for the University's construction management program.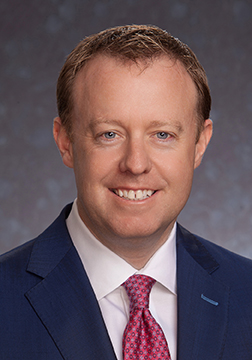 Through its Distinguished Alumni Awards, Rochester Institute of Technology (RIT) honors alumni for their professional, community or philanthropic achievements. RIT's nine colleges and its School of Individualized Study each select one recipient for the annual award, which is their highest recognition for alumni.
LeChase has played a role in several important projects on the RIT campus in recent years. These include the Gene Polisseni Center and the Golisano Institute for Sustainability. The firm is currently working on the university's new Global Cybersecurity Institute facility.
RIT recognized Kyle and the other recipients at an event on October 18. In addition, each is being featured in a "meet the honoree" post on the school's website and in a short film profile on social media. Click here for Kyle's film; click here for his Distinguished Alumni post.