LeChase routinely uses ground penetrating radar, or GPR, to determine what's below the soil before digging or placing underground utilities on a construction site. What about renovations done above an existing concrete base?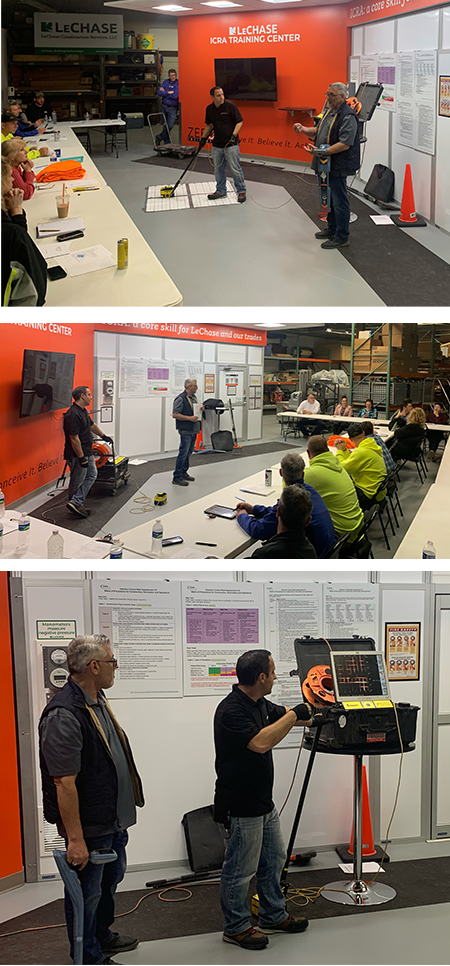 On May 6, employees and clients gathered at LeChase's New York Metro office to learn about safely approaching those situations.
The challenge comes from the need to drill holes through existing concrete slabs in order to pass through conduit or other elements for utilities. This can be dangerous, as similar elements may already be hidden within the concrete.
During the session, CityScan Corp demonstrated a specialized GPR technology. It can pinpoint existing wiring or other elements in a slab, enabling workers to safely drill around them.
Nearly two dozen people attended the training session.