Durham, N.C., September 14, 2021 — LeChase Construction Services, LLC welcomes Michael Spillars as the regional director of business development in its Durham office.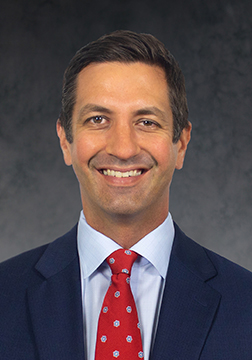 In this role, Spillars will work to identify and develop new business opportunities, manage customer relationships across the southeast region, and enhance awareness of LeChase's capabilities in the local market.
Spillars has over 17 years of industry experience, having worked with a number of tech and life science organizations as well as higher education accounts. He led the business development team for a Washington D.C.-based office interiors firm for over 10 years before taking a similar opportunity in North Carolina. Most recently he served as vice president of market development for Interior Elements in Raleigh, where he identified new opportunities, managed day-to-day operations, and led recruiting for new design and sales personnel.
Spillars is an alumnus of North Carolina State University and an avid Wolfpack sports fan. He resides in Raleigh with his wife Megan and three children: Greyson, Connor and Kate.