Recently, Superintendent Burnice Laws and Project Manager Kathryn Payne had an opportunity to speak on a career panel to more than 100 students at Orange High School in Hillsborough, NC.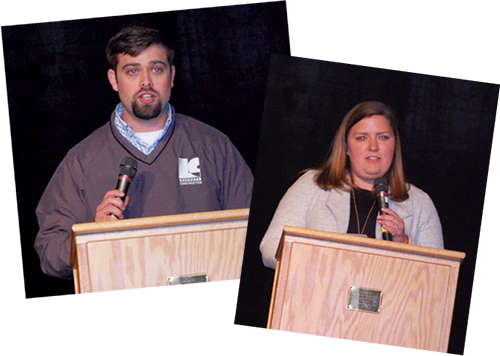 The students participate in the school's agricultural program, which is part of the North Carolina public school system's career and technical education curriculum. Despite the program name, students aren't just exposed to farming, livestock and agriculture; they also have opportunities to explore a range of studies in carpentry, construction, landscaping and many other areas.
The opportunity to share insights at Orange was especially meaningful for Burnice, who had attended the school. "While other school systems have eliminated many of these programs, Orange County has increased class numbers to accommodate the growing number of interested students," he said. "The advisors for this program not only care about their students academically but also prepare them for the real world and understanding what hard work looks like."
With the need for skilled labor in construction and other industries, the program also makes students aware of career paths that don't require college. Many of the speakers discussed the importance of having a plan, setting goals and the fact that – with a strong work ethic – anything can be accomplished.
"Professionals from many different industries were in attendance but I am I'm proud to say the different construction professionals stood out. This program means a great deal to me and it is truly a blessing that I work for a company that allows us to reach out to young people in this way."