On October 23, Capital Volvo Cars of Albany, a division of Capital Luxury Cars, held a groundbreaking for its new Volvo dealership. LeChase is serving as construction manager for the state-of-the-art, 19,356-SF facility in the Albany suburb of Colonie, NY.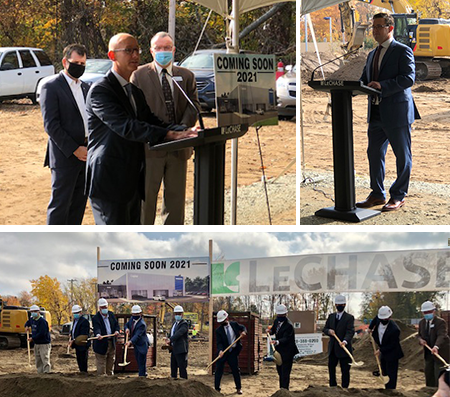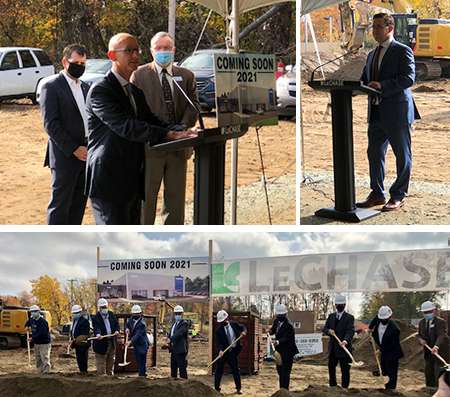 Participants at the event included:
Capital Luxury Cars President and CEO Eric Kahn;
Village of Colonie Mayor Tom Tobin;
Volvo Cars USA Vice President Eric Miller;
Capital Region Chamber of Commerce Senior Vice President Peter Bardunias; and
LeChase Senior Account Executive Mike Corey.
After its opening – expected next summer – the new facility will include a five-vehicle showroom, sixteen-bay shop, and nine electric charging stations located on approximately 4.5 acres. It is across the street from the site the Volvo dealership currently shares with Capital Luxury Cars' Jaguar and Land Rover franchises.
"We are really busy in our service departments from the growth in the Volvo and Land Rover brands and their increasing units in operation over the last five years," said Kahn. "The new facility will essentially double the number of our service bays and our capacity to provide the highest level of customer service in the Capital Region."
Photos, clockwise from top left, show: Capital Luxury Cars President & CEO Erik Kahn; LeChase Senior Account Manager Mike Corey; the groundbreaking ceremony.