Rochester, N.Y., January 11, 2022 – LeChase Construction Services, LLC is pleased to announce the promotion of John Koch to senior project manager in Rochester.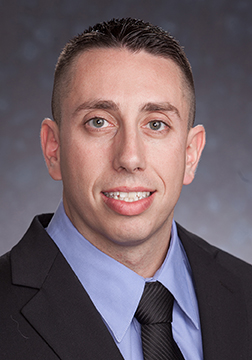 In his role, Koch will manage, develop, maintain and oversee all functions of assigned projects at the preconstruction, construction and post-construction phases. Those functions include but are not limited to safety, construction planning and cost-control procedures.
Before joining LeChase as a project manager in 2016, Koch worked for a construction firm in Orlando, Florida. At LeChase, he has been involved in a variety of both new construction and renovation projects across the industrial, education, hospitality and commercial sectors throughout Rochester as well as in the southeastern United States.
Koch holds a B.S. degree in civil engineering technology from the Rochester Institute of Technology, and previously served in the U.S. Marine Corps.
He currently resides in Hilton, N.Y. with his wife, Lora, and his children Alexis, Kaitlyn and Colton.