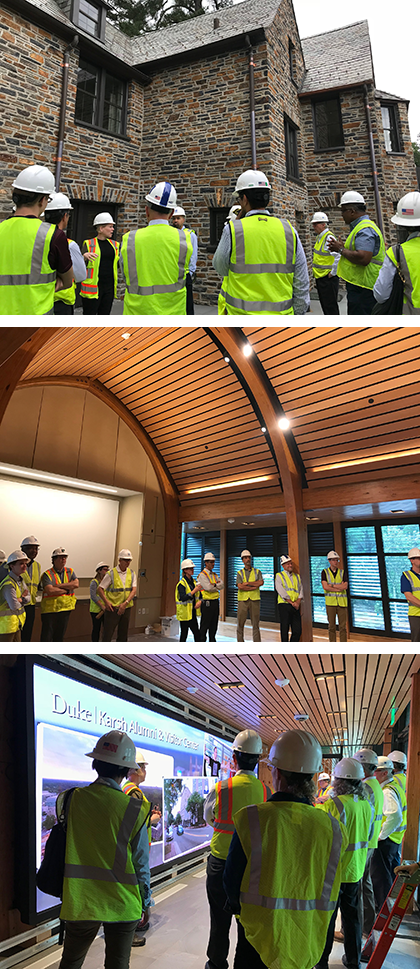 On Monday, June 10, Duke's Office of Project Management (OPM) team held their meeting at the university's Karsh Alumni and Visitors Center jobsite. This was a great opportunity for LeChase to share information about the project and give OPM members who are working on other projects a first-hand look at the highly anticipated center.
Throughout the tour, the group asked great questions about various aspects of the project. Discussion ranged from where the large wooden arches were procured to how the acoustics were designed and integrated. One highlight was the large touch-screen interactive video board.  The board will serve as a featured tool for alumni to take pictures, learn about campus and obtain additional information.
Thanks to all of the project team members for leading an engaging and impressive tour.