Rochester, N.Y., September 4, 2019 – LeChase Construction Services, LLC is pleased to announce the addition of Joanne Hinkley as an accounting clerk in the Rochester office.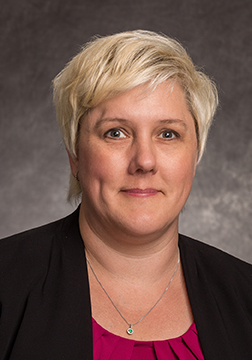 In this role, Hinkley reviews invoices against associated purchase orders and is responsible for working with internal and external parties to resolve any outstanding payment-related issues.
Hinkley graduated in May with a BS degree from the SUNY College at Brockport, earning a double major in accounting and finance with a minor in economics. This fall she will begin work on her master's degree in accounting at the college.
Prior to joining LeChase, she worked for eight years at the public library in Brockport. She lives in the Town of Sweden with her husband and youngest son.