Binghamton, N.Y., September 9, 2021 – LeChase Construction Services, LLC welcomes Adam Walling as a project engineer in its Binghamton office.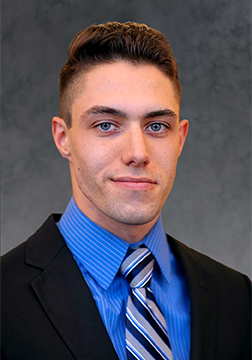 In this role, Walling will assist project managers and superintendents by managing schedules, documentation and production. He will also help direct the efforts of project teams during the preconstruction, construction and post-construction phases of assigned projects.
Walling graduated summa cum laude from State University of New York at Delhi in December 2020with a Bachelor of Technology in construction management. While in school, he participated in several design-build projects as well as the Associated Schools of Construction (ASC) Preconstruction competition. Prior to joining LeChase, he interned as a project manager for a residential construction company in Ithaca. He currently resides in Binghamton.