On May 24, the Firefighters Association of the State of New York (FASNY) celebrated its newly renovated Albany headquarters, as well its 150th anniversary. Representatives from LeChase's Schenectady office – including Vice President Neil Schiavi, who was among the speakers – joined in the celebration.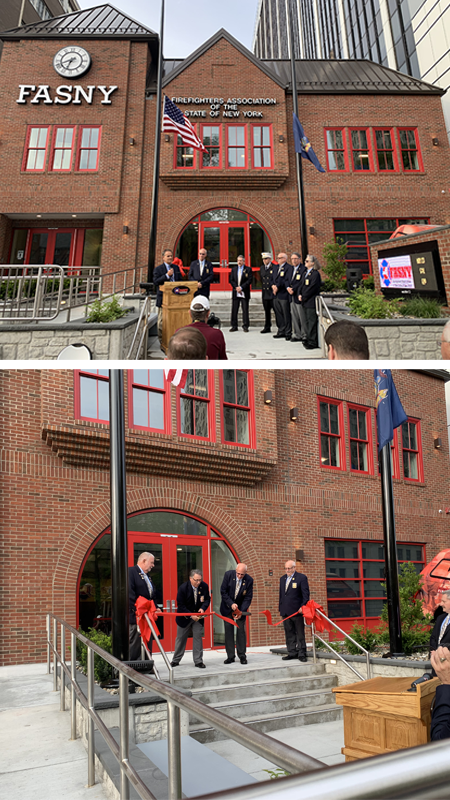 LeChase served as design-builder and worked closely with Syvertsen Rigosu Architects and FASNY on the headquarters project, which broke ground last summer. A key element was to have the exterior façade resemble a firehouse from the era when FASNY originated – a look the team successfully delivered. The scope also covered 24,000 SF of interior renovations, including bathrooms and conference rooms, on three floors.
FASNY President John P. Farrell, Jr. noted this is one of several projects LeChase has managed for the organization over the past five years. "As firefighters, we realize the importance of doing a quality job with an attention to detail," he said.  "And that is why we knew we made the right decision when we chose LeChase."
Click here for coverage of the ribbon cutting in the Times-Union.