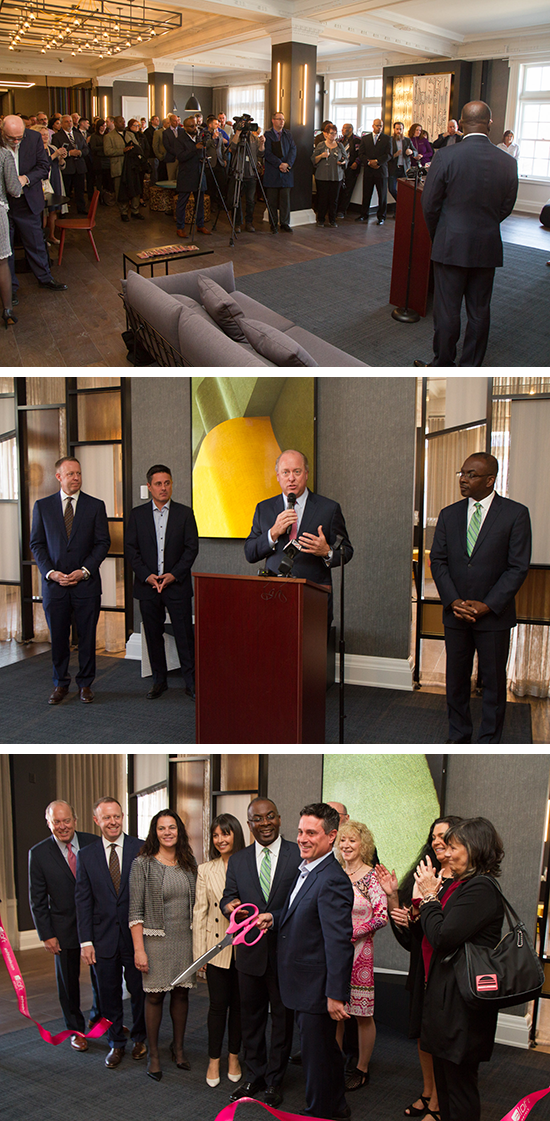 LeChase took part in an April 17 ribbon cutting for a new Aloft Hotel in downtown Buffalo.
The hotel has 110 guestrooms on floors 10 through 12 of the new 12-story high-rise at 500 Pearl Street. The site offers a variety of amenities, including onsite parking and a rooftop bar with views of the city's waterfront area. Acting as construction manager, LeChase began work on the 500 Pearl Street project in January 2017.
LeChase President Will Mack (in center photo) was among speakers at the recent event during which Buffalo Mayor Byron Brown and Ellicott Development CEO William Palladino cut the ceremonial ribbon (bottom photo).