More than 500 LeChase employees, clients, business partners, friends and community leaders gathered on September 19 in Rochester to celebrate the company's 75th anniversary. Held at LeChase's Indigo Creek Drive headquarters, the atmosphere clearly reflected the firm's business and heritage.
A variety of construction vehicles flanked the main entrance. Throughout the event, guests were able to tour the building, which includes industrial elements like polished concrete slab floors and walls made of brick reclaimed from LeChase projects. Photos of completed projects are featured around the facility, as are décor elements including a refurbished loader bucket, crane ball and jackhammer.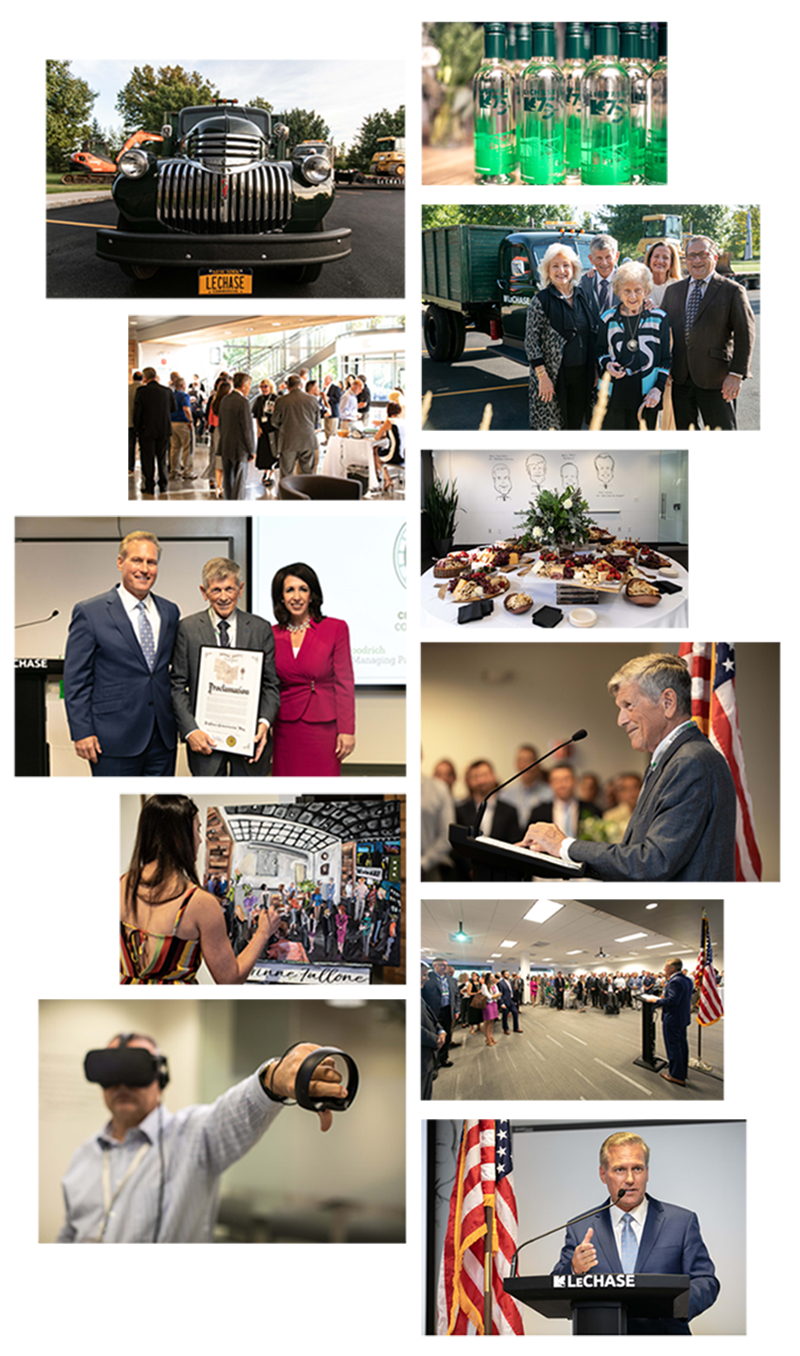 Guests also got a look at next-level technology LeChase uses today, through interactive demonstrations of MindForge virtual reality training programs and Imajion mixed-reality solutions for 3D construction planning.
CEO and Managing Partner Bill Goodrich welcomed the guests and thanked them for their contributions to the company's longevity and success. Additional speakers included Chairman Wayne LeChase, who spoke about his father, company founder Raymond F. LeChase.
Monroe County Executive Cheryl Dinolfo described the positive impact LeChase has had within the community. She then presented a proclamation declaring 'LeChase Day' in the county.
Having started with a $64 project for a city sidewalk, LeChase today ranks #1 in the Rochester Business Journal listing of local commercial builders. In listings by industry publication ENR, the company also ranks among the top 10 New York State contractors and the top 100 contractors in the nation.
For Spectrum News coverage, click here.
For drone footage of the venue, click here.