ROCHESTER, N.Y., February 26, 2019 – LeChase Construction Services, LLC is pleased to announce the appointment of Blake VanAuken as a help desk technician in Rochester.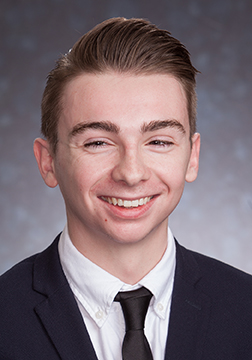 As a member of the information technology team at LeChase, VanAuken works to enhance the performance of IT systems and the experience of system users throughout the company. Recently, he played a key role in the company's move to a new intranet platform, enhancing employee access to company information, services and data.
VanAuken had been serving as an intern at the company while earning an A.S. degree in computer information systems at Monroe Community College. He completed his degree requirements in 2018. A 2014 graduate of the Aquinas Institute of Rochester, he currently resides in the town of Hilton.