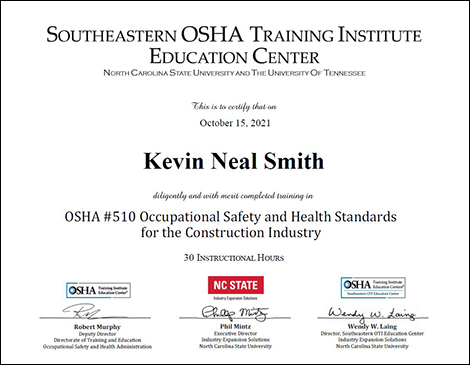 Kevin Smith, a superintendent in the LeChase Durham office, has completed an extensive OSHA training course through North Carolina State University. Going beyond standard OSHA 30-hour training, the four-day OSHA 510 course covers health and safety regulations, policies, procedures and standards in more depth.
Participants must have a level of experience in site safety programs to take the course, which also serves as a step toward becoming an instructor for the 10- and 30-hour OSHA classes.
Congratulations to Kevin on this achievement!