Column by David Campbell, Vice President in the LeChase New York Metro office in Armonk.
In this COVID-19 era where risk is everywhere, yet unseen and often unknown, construction crews have an even greater responsibility to their clients.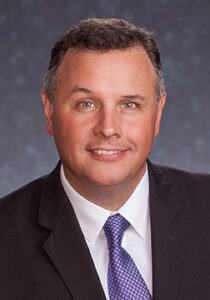 As the National Institutes of Health reported, "The pandemic has had a dramatic impact on the construction and renovation of healthcare facilities, and likely will lead to increased use of engineering controls, designs, and planning to mitigate risk of exposures."
Indeed, innovative engineering, prudent planning, elite-level materials and the highest quality workmanship are now driving the construction industry in new ways. Healthcare, hospital, laboratory and pharmaceutical organizations – looked to for life-saving care and solutions on levels rarely seen before – require elevated safeguards to protect their patients, staff, researchers and others.

Therefore, construction crews working at healthcare or research centers must strategically incorporate the highest standards of health, safety and cleanliness into their regimens.
LeChase Construction Services is boldly transforming to do just that. It has created an Infection Control Risk Assessment (ICRA) Training Center at its New York Metro office in Armonk. The center – which provides specialized approaches to contain pathogens, contaminants, dust and noise – is believed to be one of the first in the country developed by a private company.
The center will be used to train LeChase employees and subcontractors in the specialized skills needed to safely perform construction and renovations, while protecting healthcare providers and scientists working nearby in settings.
For example, workers will learn to use temporary hard barriers to contain construction work areas, high-efficiency particulate air (HEPA) filters to remove dust and other contaminants, and techniques for personal protection and cleaning. The barrier walls, made of plastic and aluminum and filled with insulation, reduce sounds by 50 percent, enough to deaden loud, sharp noises. HEPA filtration removes a very high percentage of particulates and creates negative air pressure that draws air into the enclosed construction area, rather than allowing potentially contaminant- or dust-laden air to escape into the occupied areas of a hospital or laboratory.
Trainees also will learn procedures to clean themselves of dust with HEPA-filtered vacuums before leaving an enclosed construction area, and use sticky mats to safely secure dust and particulate matter from boots.
LeChase has already successfully applied these systems and techniques at several healthcare centers in the New York metropolitan area, and will continue to explore approaches to provide even safer work environments for its clients and staff. Responsible contractors, and the construction industry as a whole, must prioritize such safeguards when helping organizations enhance and expand their facilities.
For a video that showcases the LeChase ICRA Training Center, click here.