Last week, The Strong National Museum of Play broke ground for phase two of its transformational expansion. LeChase is construction manager-at-risk for the project, which will add a new 90,000-SF museum wing, an outdoor play exhibit, a gateway building connecting the parking garage and museum, and an outdoor plaza area.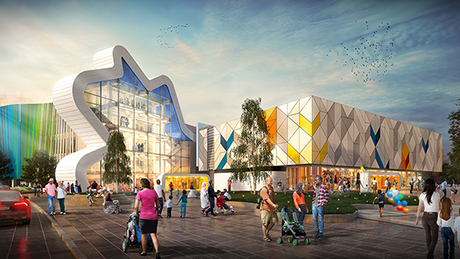 LeChase completed the expansion's first phase – a new parking garage with a unique and colorful façade – in 2020.
The second phase, delayed last year due to COVID-19, should be completed in summer 2023. The expansion is expected to draw an additional 400,000 guests to the museum and the Rochester area by 2026.
Click here for more about the expansion project on museum's website, or click here for video from the Phase 2 ceremony. For more coverage of the ceremony and expansion, click the following links:
The Strong National Museum of Play  |  WROC Rochester First  |  WXXI  |  WBFO Buffalo  |  InPark Magazine