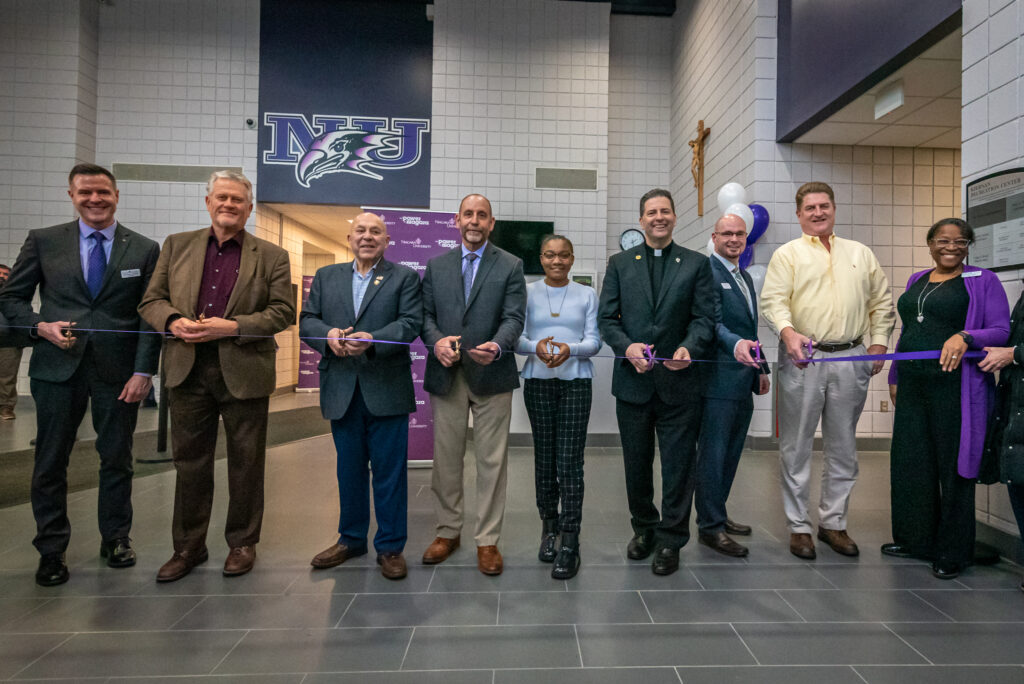 On January 19, LeChase's Buffalo office helped celebrate the unveiling of the Kiernan Recreation Center at Niagara University.
This newly renovated 43,590-SF facility offers recreational athletics and health/wellness programs to the students, faculty, and community members. Additionally, the facility has space used by several academic departments each semester as part of their curriculum.
LeChase served as the general contractor on the renovation project, which included an 18,000-SF, two-story addition with a new weight room, sports medicine suite, advanced dance studios, field and classroom storage, athletic locker rooms, team meeting space, and recreation offices. The project also included enhancements to the existing facility.
For news coverage of the ribbon cutting, click this link: Niagara Gazette