Armonk, N.Y., June 4, 2019 – LeChase Construction Services, LLC is pleased to announce the promotion of Yahaira Vargas to project manager in its Armonk office.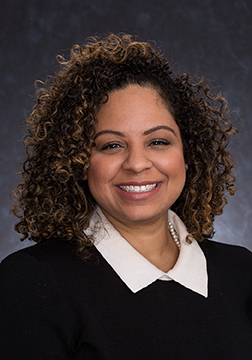 In this role, Vargas will manage, develop, maintain and oversee all functions of assigned projects at the preconstruction, construction and post-construction phases. Those functions include but are not limited to safety, construction planning and cost-control procedures.
Starting her career as an assistant project engineer in 2006, Vargas worked on construction projects in the energy, federal and education sectors in Minnesota, Illinois, Florida and Pennsylvania before joining LeChase's Armonk office in 2013. Since then, she has worked as a project engineer and assistant project manager on renovations and new construction in the health care, senior living, pharmaceutical and industrial sectors.
Vargas earned a B.S. in building science, with a concentration in construction management, from Renssellaer Polytechnic Institute, School of Architecture (Troy, N.Y.). She is an advocate for S.T.E.M. careers and acts as a mentor for Student Sponsor Partners (SSP), a group committed to providing low-income New York City students a quality high-school education.
She currently lives in New York City.