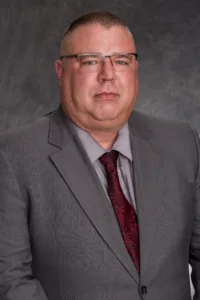 Rochester N.Y., March 2, 2023 – LeChase Construction Services, LLC is pleased to announce the promotion of Scott Butterfield to IT applications manager, based in Rochester.
In this role, Butterfield is responsible for managing the growing applications team, which maintains and enhances the ERP system and its custom integrations.
Butterfield joined LeChase as a project engineer in 1999, and since then has worked in facilities management, project engineering, project administration and information technology. He received a B.S. in organizational management from Roberts Wesleyan College, and currently resides in Chili.