Syracuse, N.Y., February 14, 2019 – LeChase Construction Services, LLC is pleased to announce the addition of Thomas Sanford as regional safety manager in the Syracuse office.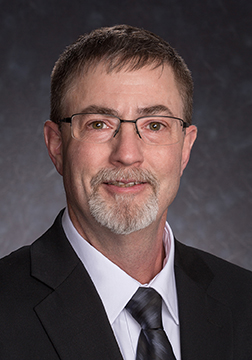 In this role, Sanford will ensure the company's safety program – which continues to target a goal of zero incidents – is consistent across all job sites in the central New York region. Specifically, he will lead efforts around safety training, tracking and reporting. He will also ensure operations across that area comply with site safety plans and applicable regulatory standards, and act as a liaison to clients and subcontractors on matters related to health, safety and the environment.
Sanford has 20 years of experience in the construction industry, serving in a variety of environmental, health and safety roles over the past decade.
He has a B.S. degree in construction management from the State University of New York College of Environmental Sciences and Forestry (Syracuse, N.Y.) and an A.A.S. in construction technology from Tompkins Cortland Community College (Dryden, N.Y.). He holds a Construction Safety and Health Specialist certificate from the OSHA Education center at Rochester Institute of Technology (Rochester, N.Y.), and is an authorized trainer for OSHA 10- and 30-hour construction outreach training programs.
Sanford currently lives in the town of Groton, N.Y.