Rochester, N.Y., February 11, 2020 – LeChase Construction Services, LLC is pleased to announce the addition of Jeffrey Swan as a project manager in its Rochester office.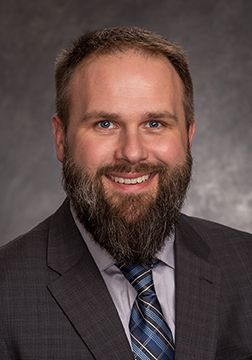 Swan will manage projects for the Greenlight LeChase joint venture, which LeChase and Greenlight Networks formed last December. The JV will accelerate build-out of Greenlight's fiber optic network across Rochester and upstate New York. In his role, Swan is responsible for overseeing all functions – including safety, construction planning and cost-control – of assigned projects.
Prior to joining LeChase, Swan worked in Rochester for a national telecommunications company. He has more than a decade of experience managing projects involving telecommunications, land services and seismic testing/permitting. He holds associate's degrees in both mechanical and construction technology from Monroe Community College, and currently lives in Brockport.