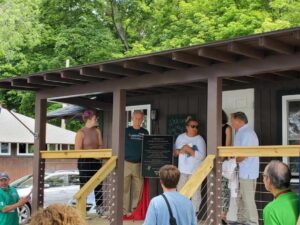 As part of the Camp Cory's 100th anniversary celebration, the YMCA honored LeChase for its help renovating a cabin that had been damaged in the spring. A tree had fallen on the cabin during a windstorm, and the camp staff wanted to ensure it would be ready for overnight campers in the summer.
The YMCA reached out to LeChase as they were concerned the cabin might have to be demolished and then rebuilt. Luckily, several team members from LeChase's Central New York office were able to step in to repair and update the cabin. They successfully completed the work in less than eight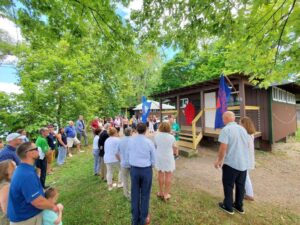 weeks, enabling campers to move in at the end of June.
As a thank you for the help, the YMCA listed LeChase and HB Cornerstone on a plaque at the cabin, which was dedicated in memory of Joseph D. Picciotti III – a friend and partner to Camp Cory.