The LeChase teams are getting in the holiday spirit by giving back to their communities to help make the season a little bit brighter for others.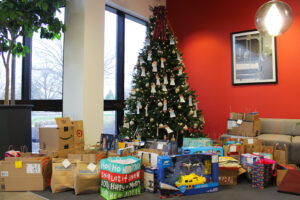 In Rochester, LeChase partnered with The Salvation Army and put up an "Angel Tree" in the office. Those who participated picked names from the tree, donated a gift to fulfill the child's wish for Christmas. These gifts were collected and delivered to The Salvation Army where they will be distributed to the children and families in need. This year the Rochester team collected gifts for 50 children.
In the Southeast, the LeChase team partnered with the Durham Rescue Mission and collected donations for their holiday toy drive. The team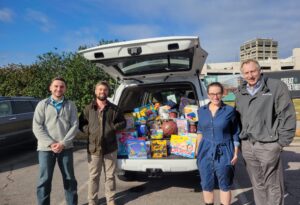 collected more than $1,000 in toys and donations for this year's drive. The toys will be distributed to local children at the Rescue Mission's Annual Christmas Toy Giveaway & Community Dinner.
Thank you to everyone who donated and gave back to the community.