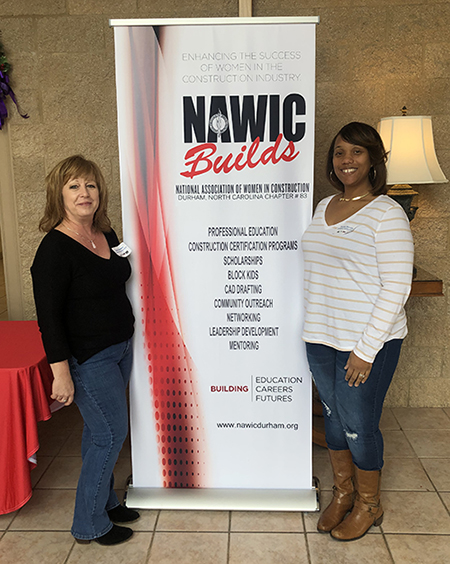 LeChase was again involved in judging the annual Block Kids competition in Durham, held this year on Saturday, December 1. An award winning STEM program, Block Kids is sponsored across the country by chapters of the National Association of Women in Construction (NAWIC). The NAWIC Durham Chapter held the event there in partnership with the Girls Scouts Durham 10 service unit.
Block Kids introduces first- through sixth-grade girls to the construction industry in an effort to grow awareness of – and interest in – careers in engineering, architecture and other industry disciplines. During the event, girls build various structures out of interlocking blocks and three of the following – a small rock, string, foil and/or poster board.
About 80 girls attended the Durham event. Denise Barnes southeast regional diversity director, and Holly Kuitems, project administrator, represented LeChase. As judges, they evaluated the girls' work based on creativity, use of materials, attention to detail, verbal presentation of the project and enthusiasm. LeChase has participated in the Durham event for the past three years. Denise has been at each of those events; Holly participated for the first time this year.