Rochester, NY, February 21, 2023 – LeChase Construction Services, LLC is pleased to announce that Kyle Bolinger has been named Regional Operations Manager for the Platinum-LeChase Construction Group.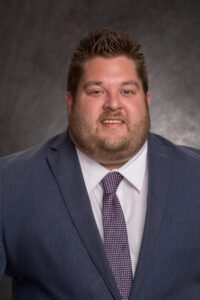 A joint-venture with Platinum Builders, Platinum-LeChase is focused on projects in the senior- and assisted-living market. In his role, Bolinger will manage client, employee and subcontractor relationships, oversee daily operations and work to ensure Platinum-LeChase delivers services and projects that meet or exceed client expectations.
Bolinger joined LeChase as a project executive in Rochester in 2018. He began his construction career in 2003, managing renovations in the Boston area and later working as a project engineer in Miami, FL. He came to Rochester in 2006, working as a project manager and project executive at other local firms.  He holds a bachelor of architectural engineering technology from the Wentworth Institute of Technology in Boston, MA.
Bolinger is a resident of Williamson, NY.