On March 3, LeChase's Binghamton office and Paulus Development held a groundbreaking for the $35 million historic transformation project at the Endicott-Johnson (EJ) Victory Building near Binghamton. When renovations are complete, the former shoe factory will have 156 market-rate apartments on the second, third, and fourth floors. The ground-level will offer indoor parking, and commercial space will be available for lease on the fifth floor.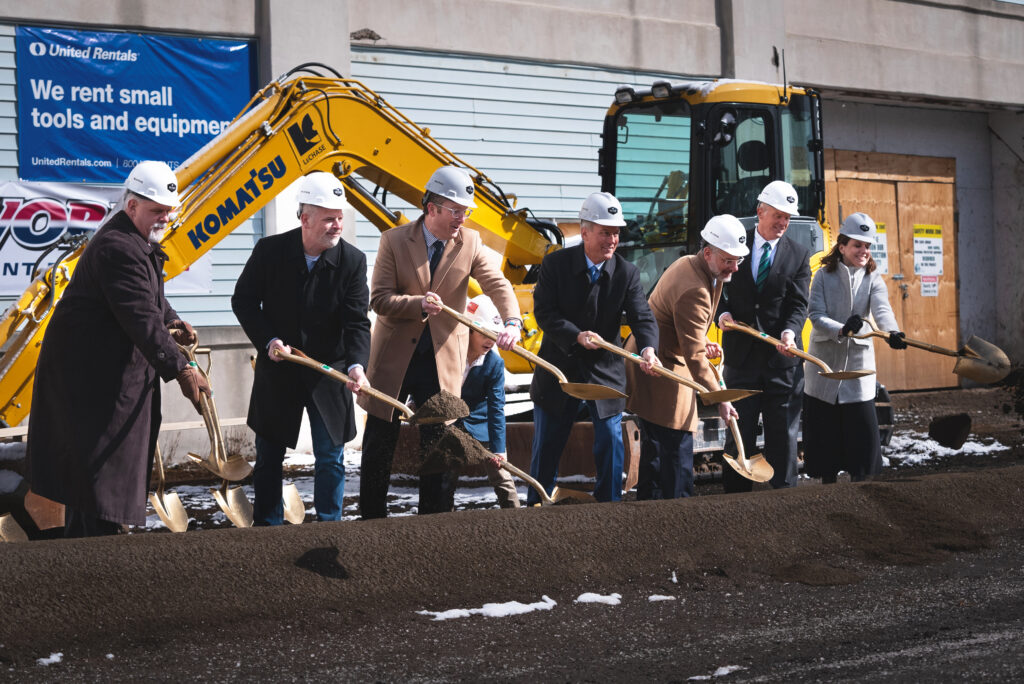 The factory, which has been vacant for more than 40 years, was built in two stages, in 1919 and 1920. At the time, EJ was among the world's largest shoe manufacturers, and was responsible for nearly all U.S. Army footwear during World Wars I and II. In fact, the company named the 275,000-SF structure "Victory" to celebrate the allied victory in World War I.
"The EJ Victory Building has a proud place in Binghamton's history. We're excited to partner with Paulus Development on this transformative project that will honor that past, but give the building a new life and purpose within the community," noted Bill Goodrich, LeChase CEO & managing partner.
The EJ Victory project will bolster the region's economy by creating an estimated 200 construction jobs, retaining and strengthening workforce talent in the community, and encouraging economic growth in the future. It will contribute towards the Southern Tier Health Sciences and Technology Park initiative, being led by Binghamton University and United Health Services Wilson Medical Center. The initiative aims to strengthen economic collaboration and opportunities between the region's medical, research, and economic institutions.
Click the following links for coverage of the groundbreaking event:
Binghamtonhomepage.com / Fox 40 / New 12 / Central NY Business Journal