The LeChase Southeast Region has kicked off a 12-part Field School series for employees. The goal of the sessions, which will occur throughout 2023, is to create unity and share knowledge between the regional team members. Individuals can attend any, or all, of the sessions being offered.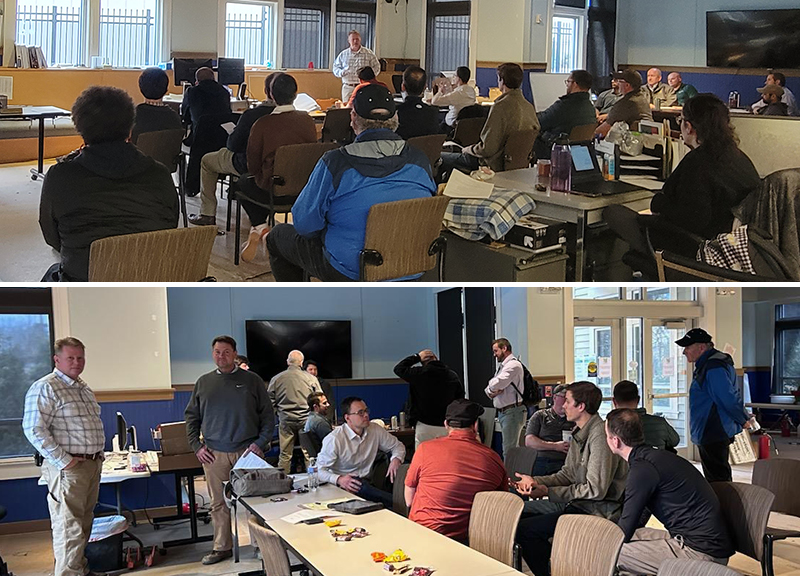 General Superintendent JD Coomer led 27 attendees for the initial session, which focused on the importance of teamwork.  He kicked off the conversation with an analogy between construction teams and a team of draft horses. A single draft horse can pull 8,000 pounds. Two horses that have never worked together can pull 24,000 pounds, yet two horses that have worked and trained together can pull 32,000 pounds. The lesson is that experienced teams can exponentially multiply their ability and potential. Attendees at the session also added their various experiences working on past projects and teams.
The LeChase Field School will happen once a month. Each will be led by a local LeChase authority on a particular topic or discipline. The goal is to hold the sessions in person rather than via Zoom. Most will be in the office or on job sites; one will include a field trip to a local concrete testing lab. The next session, in February, will focus on safety. The region believes that the effort could serve as a pilot for similar programs in other regions across the company.