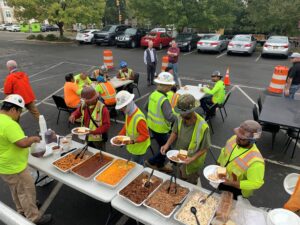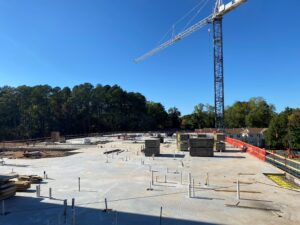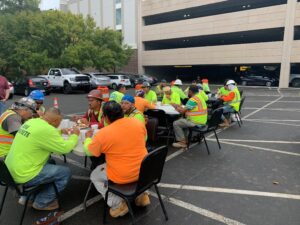 Earlier this month, the team at the Erwin Terrace project celebrated a major milestone by completing the final pour of the parking deck. The 76,402-SF parking deck will serve as a concrete podium for a multi-unit housing facility above.
The team celebrated with some BBQ and sweet tea as a thank you to everyone who contributed to the project's success thus far.
The team will now begin wood framing on the project to create the 124,732-SF, five-story facility with 156 units.