The Karsh Alumni and Visitors Center at Duke University earned honorable mention in the 2022 International Architecture Awards. The awards are presented by the Chicago Athenaeum: Museum of Architecture and Design together with the Metropolitan Arts Press and the European Center for Architecture Art Design and Urban Studies.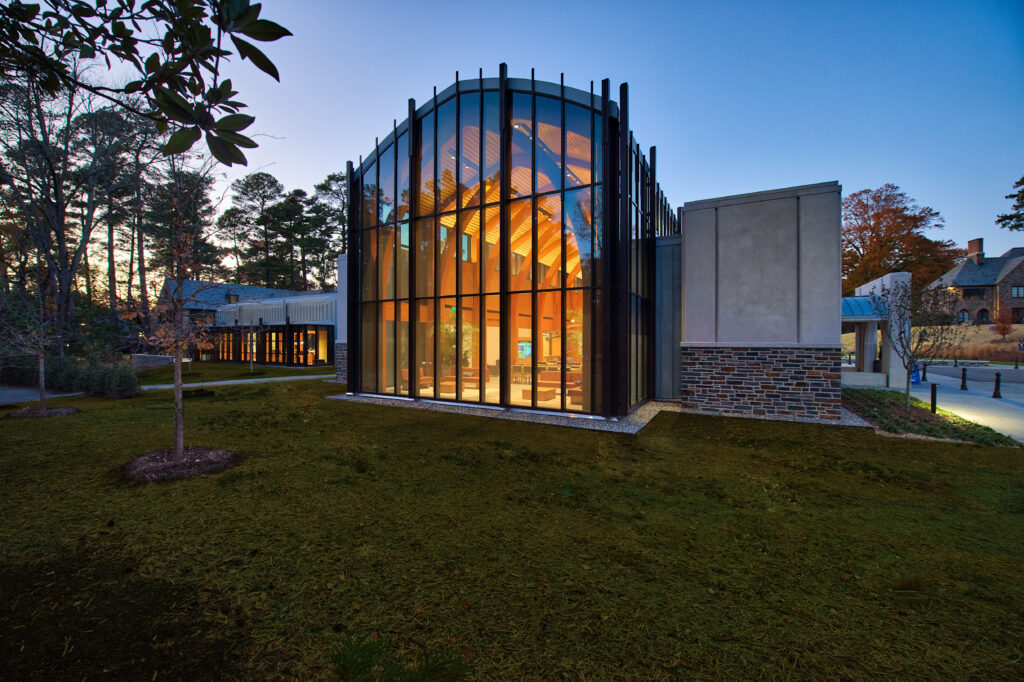 The project's award page credits Centerbrook Architects and Planners, LeChase, Stimson Landscape Architects Stimson and the client Duke University.
Completed in 2019, the Karsh Center serves as a 'front door' to the Duke University campus. It offers comfortable and modern spaces for visitors, students, staff and alumni to gather, work, learn and relax. In 2020, the project received several architecture awards, including an American Architecture Award from the Chicago Athenaeum. It also earned an Excellence in Construction Award from Associated Builders and Contractors (ABC) Carolinas chapter.
The Karsh Center is among 50 honorable mentions and 200 total honorees in this year's International Architecture Awards competition, which recognizes excellence in architecture and urbanism from around the globe.