Last week, US Representative Paul Tonko visited the future home of the Empire State Youth Orchestra (ESYO).  The phased project will transform a former school into space for offices and a state-of-the-art rehearsal facility in Scotia, NY. LeChase is serving as construction manager, with design by Envision Architects.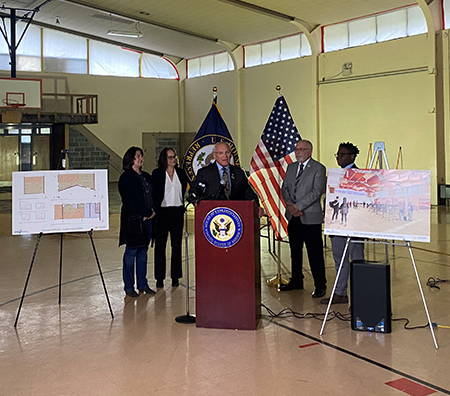 The congressman discussed federal government support for the project and highlighted the importance of arts education for students. ESYO Executive Director Becky Calos also spoke, acknowledging the project team.
ESYO provides training and performance opportunities to more than 600 young musicians from across the Capital Region and Western New England. When completed, the new facility will enable ESYO – for the first time in its 40+-year history – to house all 14 of its ensembles in the same building.