The Lockport Family YMCA and 500 Pearl were recognized at the 26th annual NAIOP Awards in Buffalo. The Upstate New York Chapter of NAIOP – the Commercial Real Estate Development Association – presented its awards at a dinner on January 23.
LeChase was construction manager for 500 Pearl, a 12-story mixed-use building that includes an Aloft Hotel, high-end apartments, office space, retail, parking and other amenities. Ellicott Development submitted the entry for 500 Pearl, which opened last June. It won in the category for best Historic Adaptive Reuse/Mixed-Use.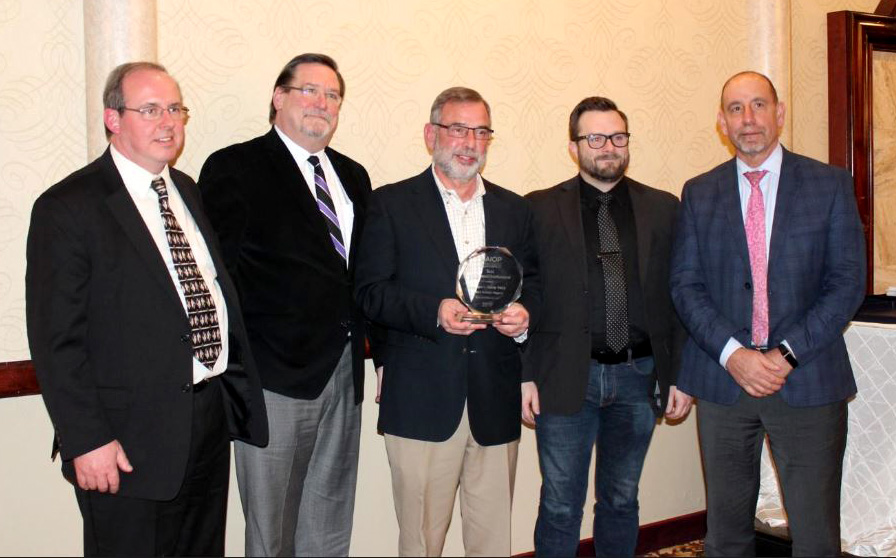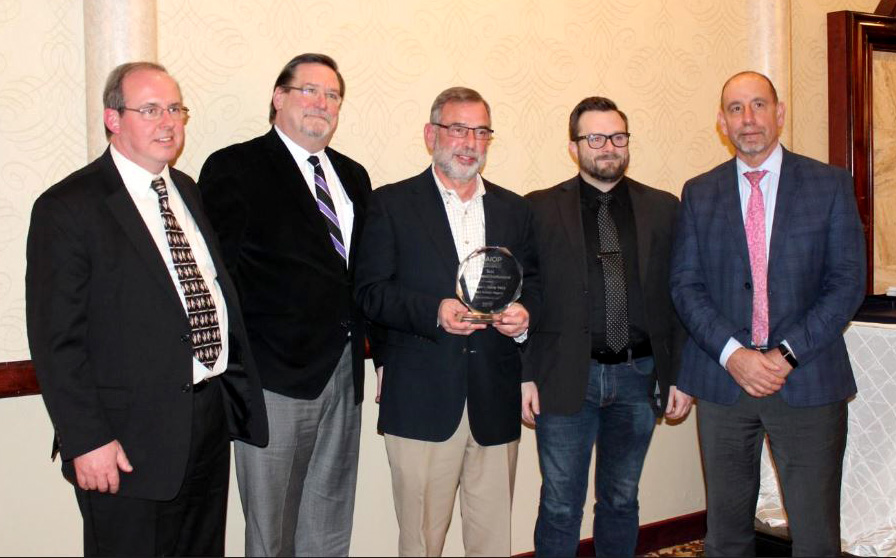 The Lockport Family YMCA, which opened in October 2018, was honored as best Educational/Institutional project. LeChase was CM-at-risk for the 52,000-SF facility, which features a wellness center, gymnasium, six-lane swimming pool, indoor track, kids' adventure center and more. Designers CJS Architects, who submitted the YMCA for this award, previously received an IIDA NY award for building's interior design.
Shown at right with the Lockport Family YMCA's NAIOP award are (l-r) Matt Shriver, YMCA Buffalo Niagara; Bob Stark, CJS Architects; Buddy Campbell, YMCA Buffalo Niagara; Jonathan Claeys, CJS Architects; and Jeff Panza, LeChase.