LeChase held a September 6 reception in Binghamton to celebrate the company's 75th anniversary. The event also tied into opening night of the city's annual LUMA projection arts festival, which LeChase helped sponsor.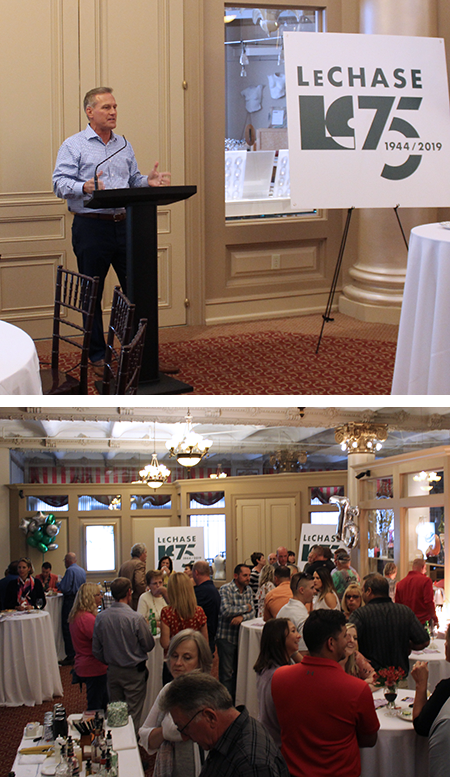 About 100 guests enjoyed drinks and appetizers at Remlik's Grille and Oyster Bar, located on the ground level of the local LeChase office, before walking over to enjoy LUMA.
"Binghamton and the surrounding area provide a diverse array of work for the local LeChase team," noted LeChase Vice President David Vaughn of the Binghamton office. "Over the past decade we have completed projects for customers in a variety of markets including, higher education, hospitality, county government and health care."
LeChase opened its Binghamton office in 2007 and has completed more than 200 local projects valued at $1.2 billion. In 2018, the Associated General Contractors (AGC) of New York recognized LeChase for its work on two of those projects: the YO1 Wellness Center in Monticello, N.Y., and the School of Pharmacy at Binghamton University. Other recent projects in the area include the Delhi Rehabilitation and Nursing Center and the Amphenol Corporation manufacturing facility.
In the top photo, LeChase CEO Bill Goodrich addresses attendees at the 75th anniversary celebration.
Click here for additional coverage on the Binghamton Homepage