Regional Connections
Southern Tier

It's interesting that one of the biggest efforts in our industry today doesn't center on building projects – it's aimed at building a talented workforce.
While automation and new technologies have improved productivity, they haven't kept pace with the need to develop our current workforce or to attract young workers into the industry.
At LeChase, we address that need in several ways.
Our first priority is to train and retain our current workforce. When I started here 20 years ago, I felt fortunate to land with a firm that believes in developing people from within. Our robust training and leadership development program enabled me to grow into my current role. It's also a key reason we are able to retain talented employees who, as they build their careers, also build lasting relationships with our business partners.
To prepare incoming construction professionals, we engage with students and schools at the college-level. LeChase employees can be found at career fairs, mentoring student teams in building competitions, working with student interns and helping schools define meaningful "real-world" curriculum.
Personally, I act as curriculum advisory chair for the construction management program at my alma mater, Alfred State College. Some of my colleagues have similar roles at other schools. LeChase also has a long-standing internship program, this summer welcoming 24 students from 19 colleges.  Our current workforce includes many former interns who are positively influencing the construction industry.
Perhaps the most critical effort for our industry, however, is to reach younger students – before they make career decisions. To that end, LeChase participates in a variety of educational and community activities. These range from partnerships to revive skilled trades and apprenticeship programs, to hosting ACE Mentor Program meetings, to site tours for scouts, to Touch-a-Truck events that give kids a chance to sit behind the controls.
Being exposed to construction at an early age certainly had an impact in my life.  It led me to find the sense of accomplishment that goes from building something real.  Now we hope to spark the interest of a new generation.
Even with technology playing an expanding role, construction will remain a people business. That's why we're taking steps today to ensure we have the people who can continue delivering successful projects – and exceptional customer experience – into the future.

When it goes into operation, the Cricket Valley Energy Center, currently under construction in Dover, N.Y., will produce enough electricity to power about one million homes in New York's Hudson Valley.
Using clean-burning natural gas to produce electricity, the plant will be among the most energy efficient producers in the state.
Having previously completed work for Bechtel on the Hummel Station Power Plant in Pennsylvania, LeChase was hired as design-build subcontractor for the Cricket Valley project. In fact, the project team from Hummel Station is now handling design, fabrication and construction of plant structures at Cricket Valley. Those structures include a turbine hall, an administrative/control building, support facilities and heat recovery buildings. At the customer's request, the heat recovery steam generators at the facility will be enclosed – providing safer and more efficient operation.
QUICK FACTS
LeChase role:
Design-Builder
Scope of work: Construction of multiple buildings at the Cricket Valley Energy Center
Capacity: Completed plant will generate power for about one million homes
Started: January 2018
Completion: December 2019

Built in 1972, Smith and Casey Towers house about 560 students at the State University of New York at Cortland. To better meet the expectations of today's students, the dorms are undergoing an overall refresh as well as reconfiguration of some living spaces.
Hired by the Dormitory Authority of the State of New York (DASNY), LeChase is providing preconstruction services for the project as well as handling renovations at both buildings. With preconstruction now wrapping up, the project team will begin demolition within Casey Tower spaces after students leave for winter break in December.
When completed, Smith and Casey Towers will have new energy efficient windows as well as updated bathrooms, flooring and lighting throughout. Updates to the first floor will include new lounge spaces and study rooms.
To avoid displacing students, work will begin in Casey Tower in December of 2019 and the facility will be ready by the time students return to campus next fall. Work on Smith Tower will commence in December of 2020 and be completed by the time the students return for the fall semester of 2021.
QUICK FACTS:
LeChase role: Preconstruction,
CM-at-Risk
Scope of LeChase work:

Preconstruction services
Construction services for interior renovations to two 10-story, 1970's-era dormitories

Preconstruction started: July 2019
Construction starting: December 2019
Completion:
Casey Tower – July 2020;
Smith Tower – July 2021

The Canisteo-Greenwood Central School District was ready to select a construction manager (CM) for $14.8 million in capital improvements when it hit an unexpected issue. Asbestos was discovered, requiring the district to examine the additional work needed to resolve the situation.
Soon after, LeChase was named CM. Working in partnership with the school superintendent and staff, the LeChase team helped develop a draft budget for the new work. Team members also attended Board of Education and Facilities Committee meetings to help explain the timing and work involved.
With a clear plan laid out, voters passed an additional $4.1 million for the asbestos abatement, which will now be completed in conjunction with the original scope of work. That scope covers a variety of district-wide improvements: HVAC (heating, ventilation and air conditioning) upgrades, PA/bells and fire alarm system upgrades, electrical upgrades, door hardware improvements, new roofs and classroom flooring at the elementary and middle schools, new classroom ceilings and LED lighting at the high school, a new bus lift and tire storage at the bus garage, parking lot expansion, perimeter parking at the athletic fields and a new concession building.
LeChase is currently in the preconstruction phase, assisting Canisteo-Greenwood and LaBella Architects with a constructability review of the architectural drawings as well as estimating, planning and scheduling.  The team hopes to obtain State Education Department (SED) approval this month. That will allow for subcontractor bidding in November/December and a construction start date in spring 2020. The overall project should wrap up by the fall of 2021.
QUICK FACTS
LeChase role: Construction Management Agent
Scope of work:

$4.1 million asbestos remediation
$14.8 million of upgrades and renovations across district facilities

Currently in preconstruction
Completion: Fall 2021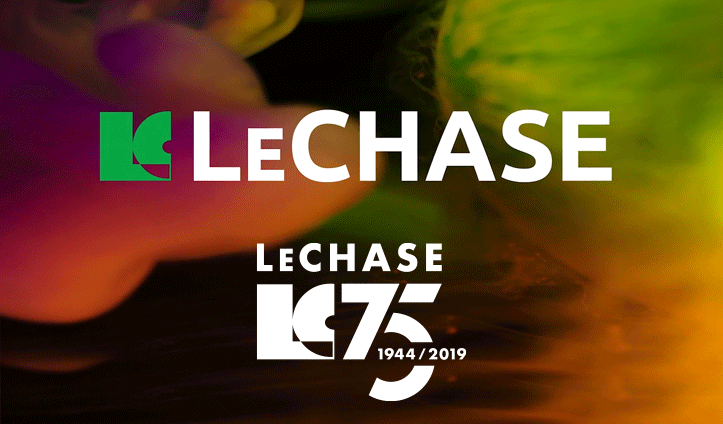 Southern Tier celebrates LeChase's 75th Anniversary